Incredibly Clean Formulation. Powerful Ingredients.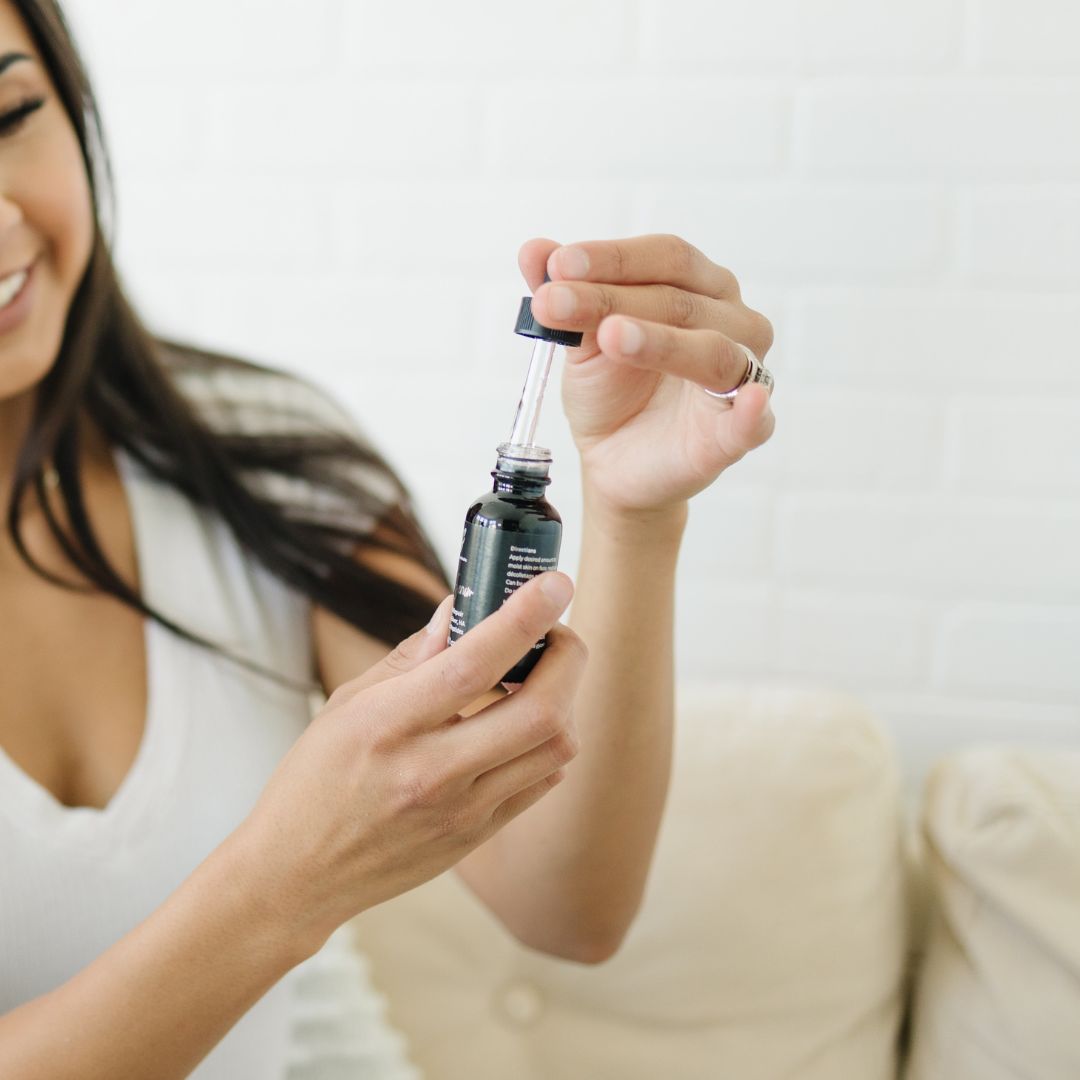 Renew & Repair
Natural Healing and Rejuvenation Benefits of:
Triple Action Nano-Silver
Marine Collagen Peptides
Two Types of Hyaluronic Acid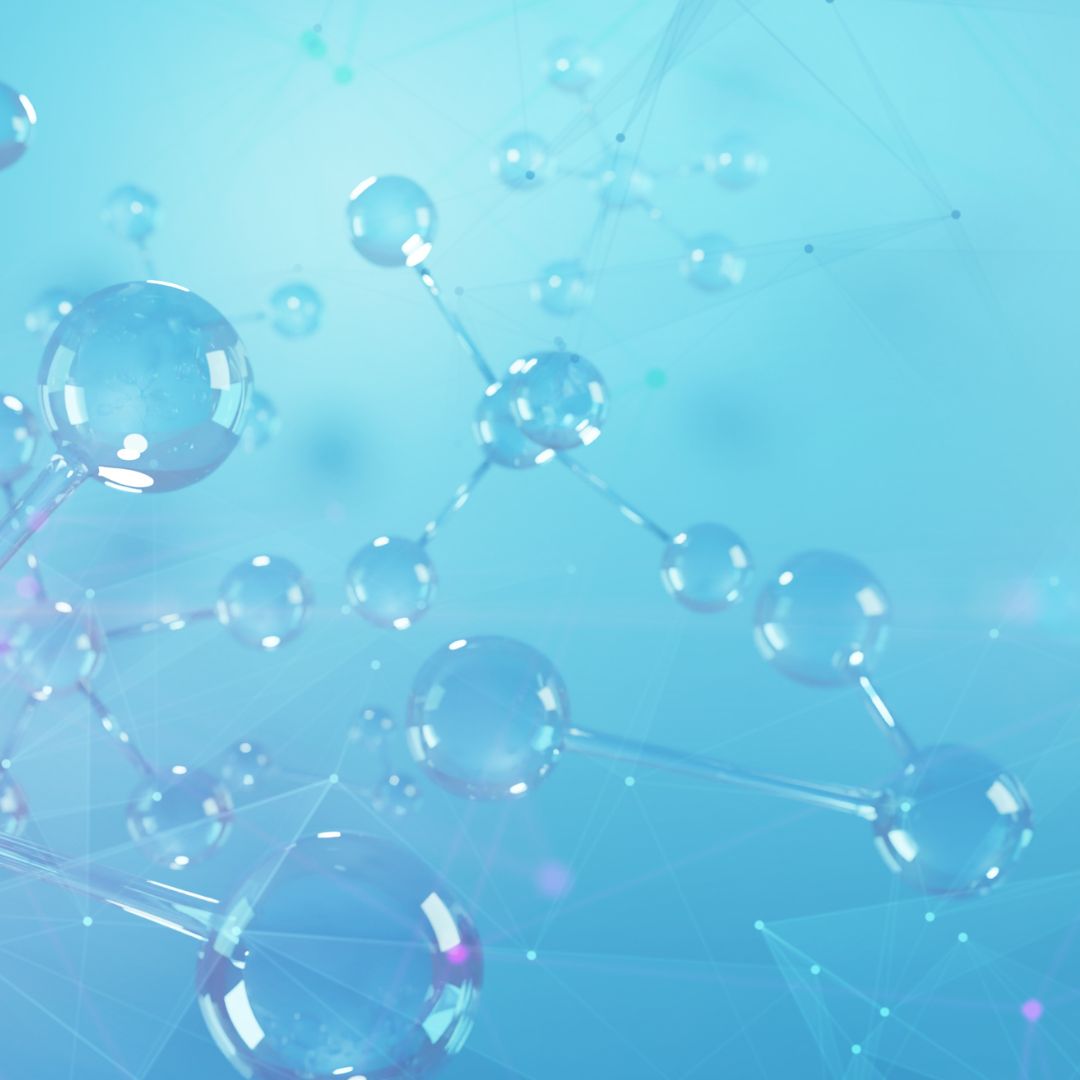 Skin Hydration
Hyaluronic Acid holds 1,000 times its weight in moisture and carries it into the skin.
Our Serum uses 2 different weights of H.A. - one that penetrates quickly but more shallowly, and one that penetrates deeply over time. This allows the Serum to have a more lasting effect.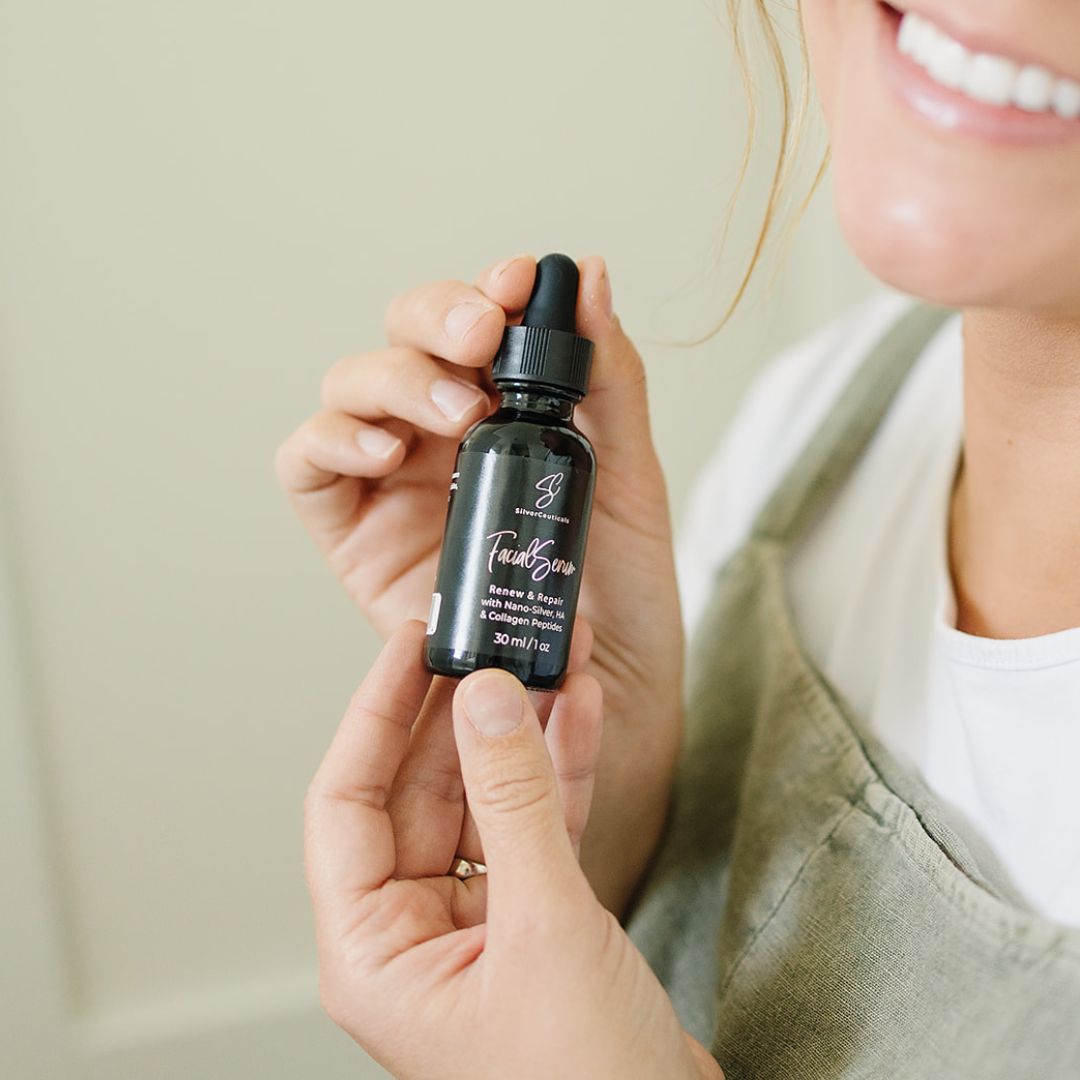 Soften the Skin
The Facial Serum leaves the skin feeling intensely soft, hydrated, and moisturized.
It calms the skin, is non-greasy, and contains no alcohol or parabens.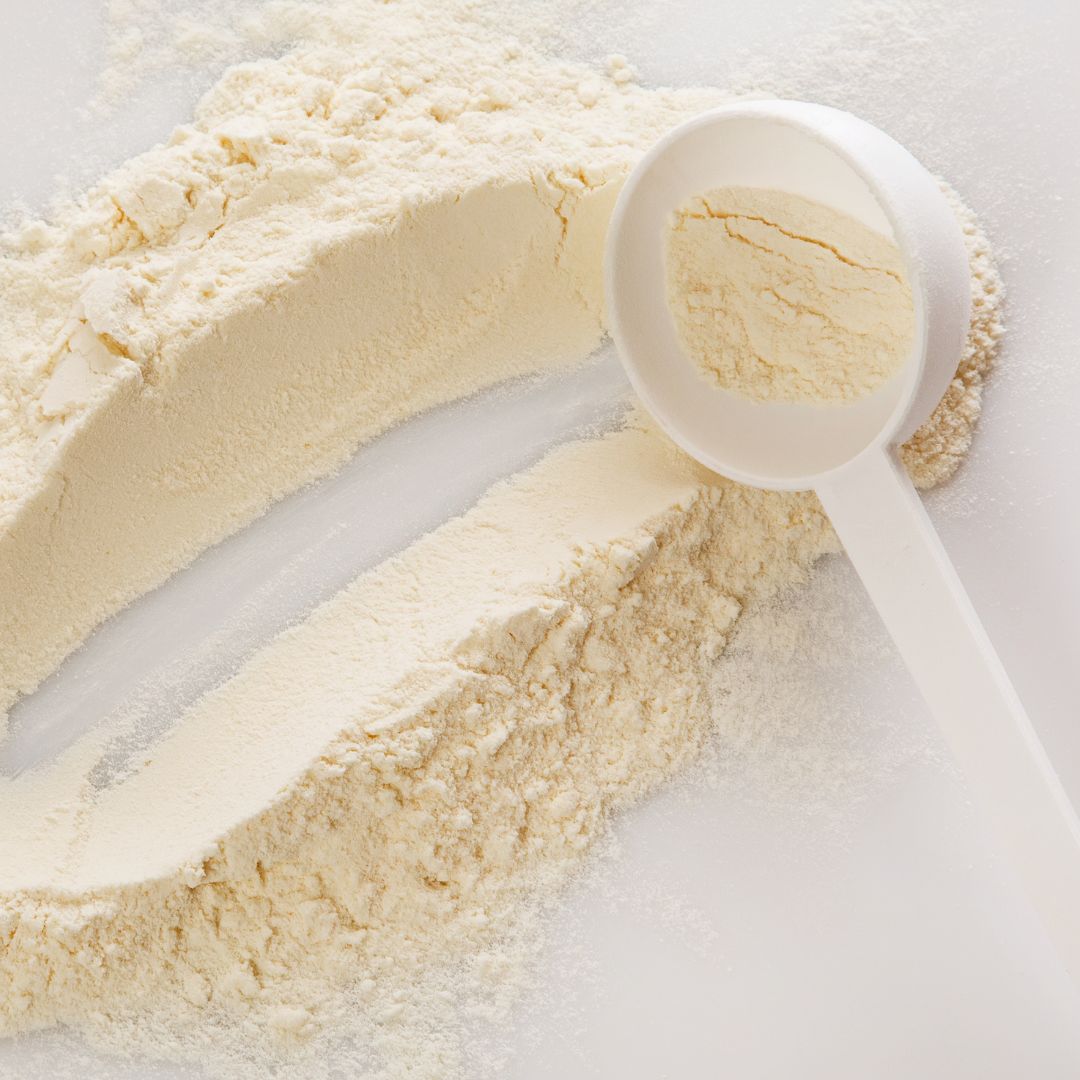 Building Blocks
The marine sourced Nano-Collagen Peptides in our Facial Serum provide building blocks your skin needs for rejuvenation.
These small collagen peptides are already broken down to a nano size, allowing the body the use them more efficiently.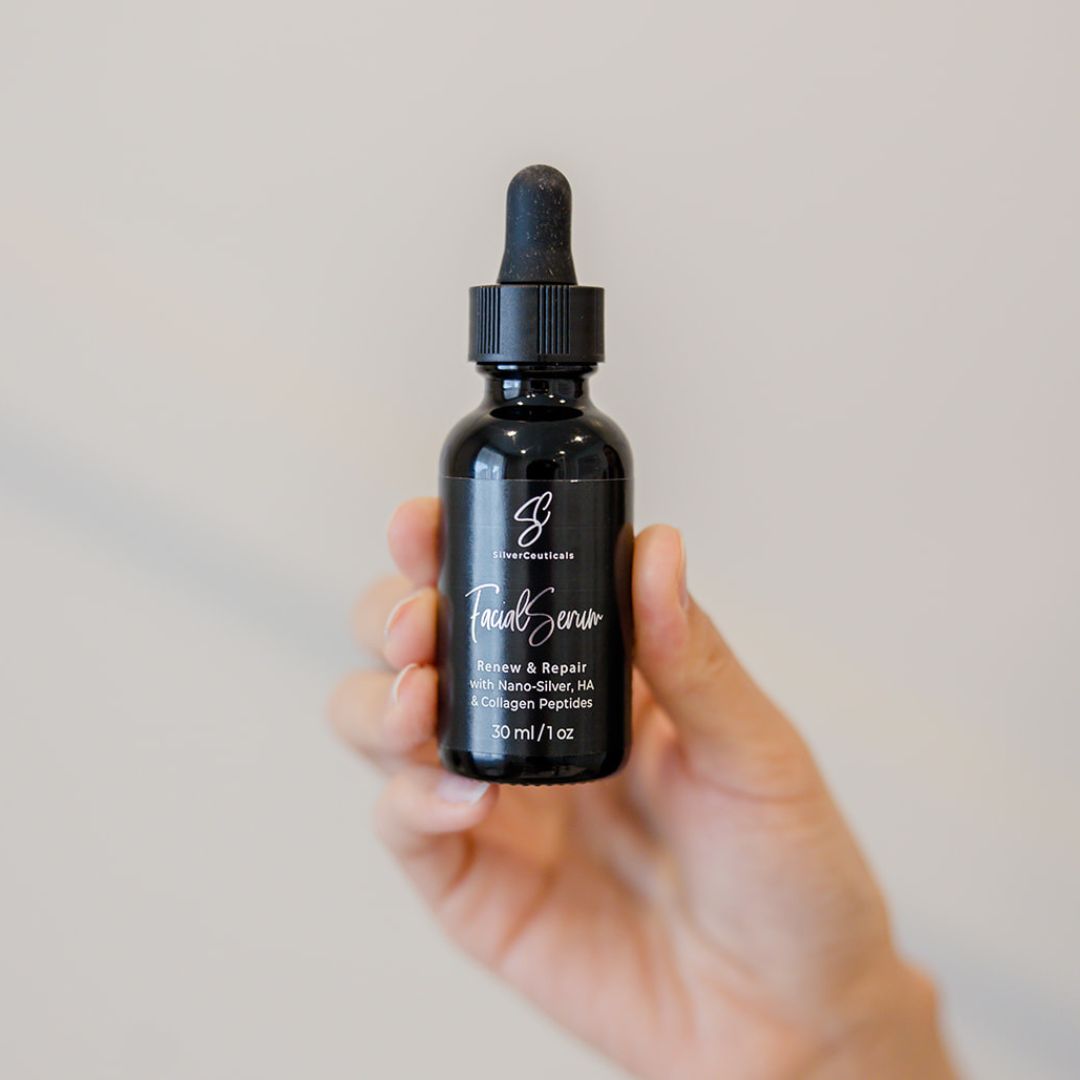 Reduce Wrinkles
Hyaluronic Acid carries moisture deep into the skin and helps with skin hydration.
Properly hydrated skin is plump and more even than skin that is dehydrated. This helps reduce any fine lines and wrinkles.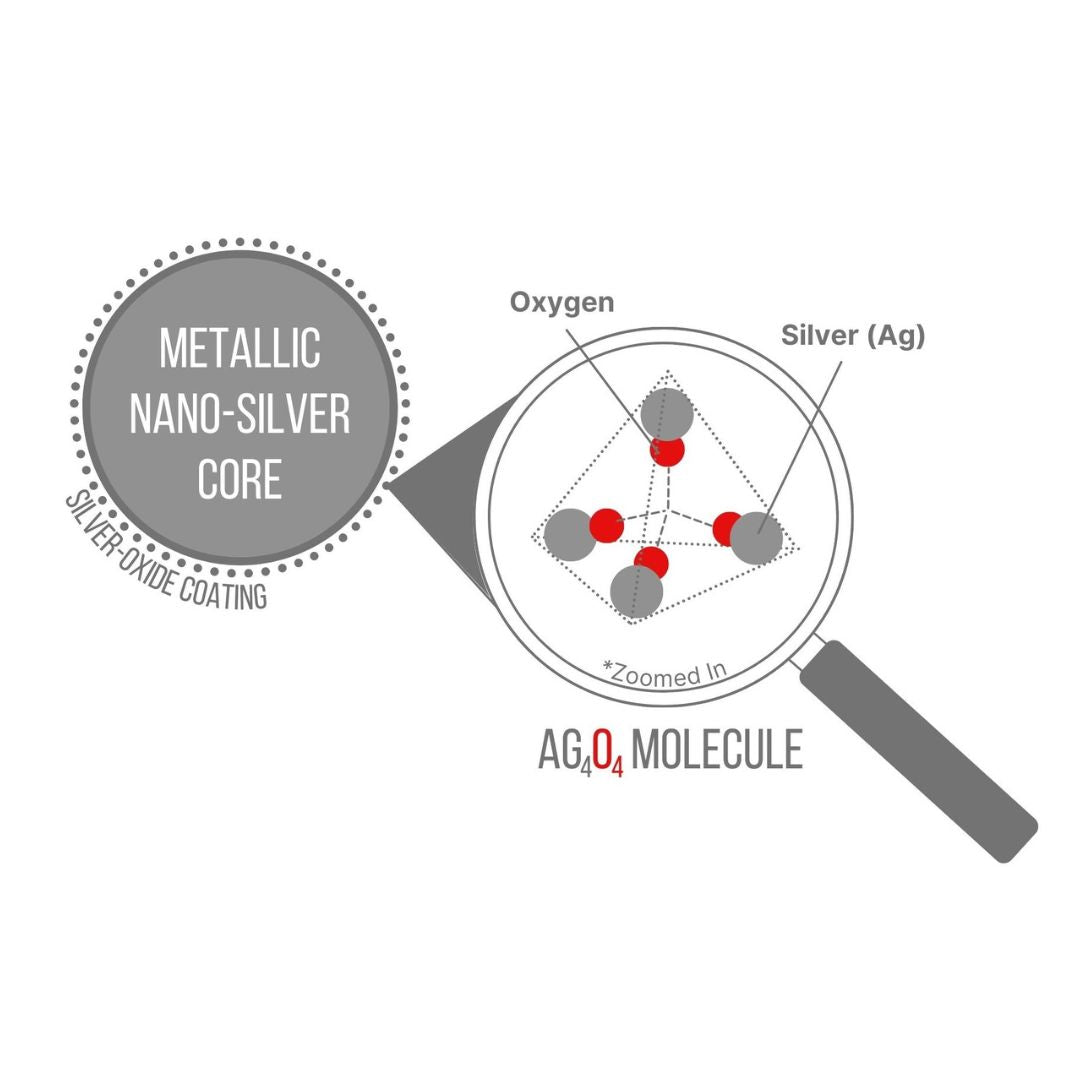 Triple Action Nano-Silver
This unique silver technology works in three different ways, allowing it to outperform other silvers that have up to 300 times the quantity of silver. It also doesn't stop working the entire time it's inside your body.
It is incredibly safe, exits the body within 24 hours, and won't harm probiotics.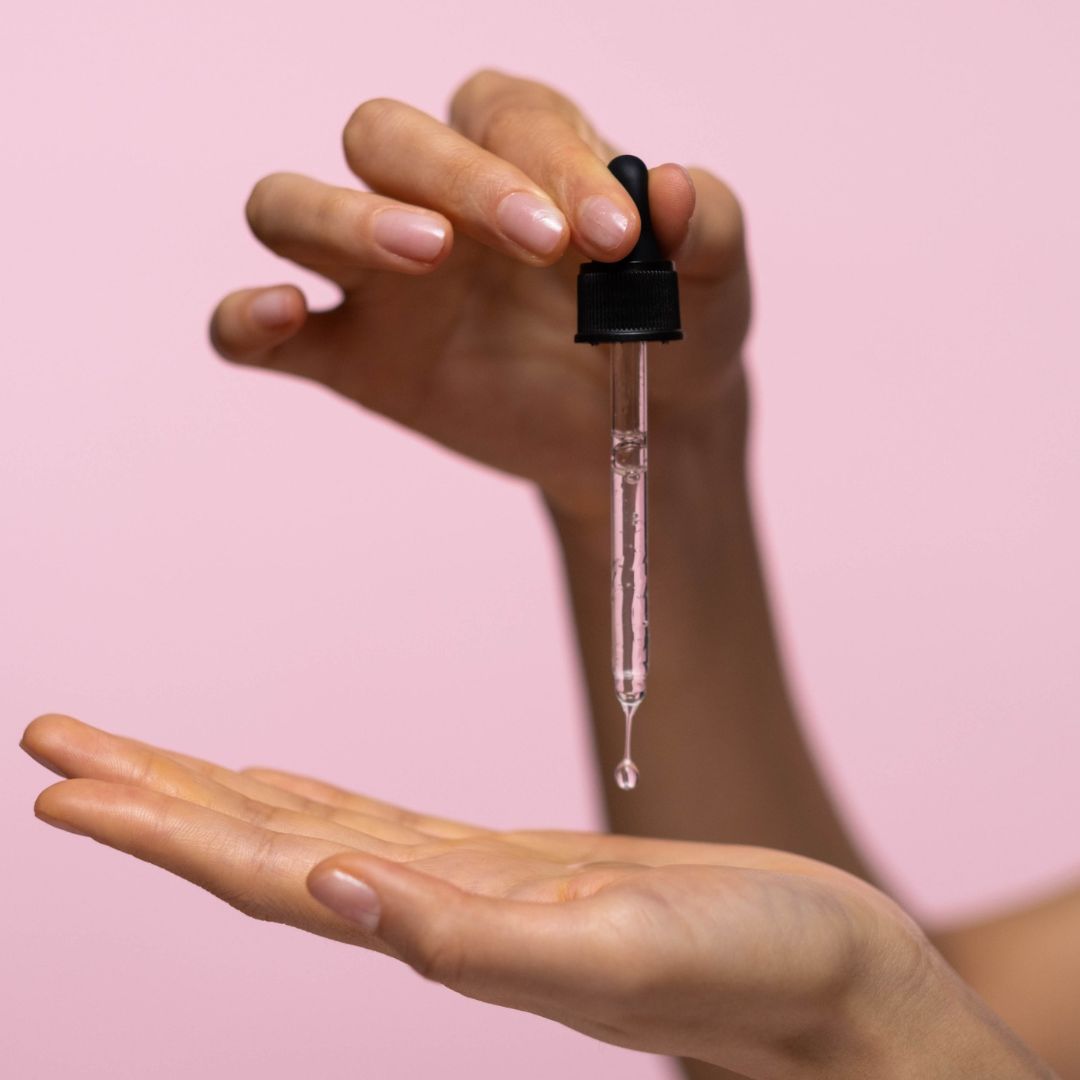 Directions
Apply desired amount to moist skin on face, neck, and décolletage morning and night. Can be warn under makeup. Do not store in direct sunlight.
Do not touch the dropper directly to your skin. Drip the serum onto the skin to avoid contaminating the bottle with probiotic bacteria that may alter the serum.
Advanced Repair with Nano Silver, HA, and Marine Collagen Peptides
Improves the appearance of fine lines and wrinkles, helps cleanse and protect skin, promotes natural healing.
The unique combination of our powerful Nano Silver together with both High and Low Dalton Hyaluronic Acid, and Sonicated Marine Collagen Peptides will provide your skin with Healing and Rejuvenation unlike any serum you have ever used.
Directions-
Apply desired amount to moist skin on face, neck, and décolletage morning and night. Can be worn under makeup. Do not store in direct sunlight.
Ingredients-
Proprietary Nano Silver Solution (deionized water, silver), Nano Marine Collagen Peptides, Hyaluronic Acid, Organic Vegetable Glycerin
Specifications-
UPC 850039735004
Testimonials
"I first started using a product that retails for hundreds of dollars.  I liked how it initially felt on my skin, but the feeling didn't last and left my face feeling dry.  After using it for a few weeks, I received a sample of SilverCeuticals Facial Serum.  I liked it much better than what I had been using.  It felt smoother on my skin and I still felt the affects even at the end of the day.  My face feels hydrated and the fine lines are disappearing.  What was most surprising was the price difference.  I get so much more out of the SilverCeuticals Facial Serum even though it was so much less expensive."
Teresa - Lisbon, IL
"I absolutely love this SilverCeuticals serum! I have a modest social media following, and am often asked by cosmetic companies to test and review their products, but this serum is my go-to. It soothes my sensitive skin, and has clean ingredients which is very important to me. It tightens and leaves my skin feeling soft and hydrated all day. It literally works wonders. I use it before I put on my makeup, and as a night serum as well."
McKell - Pleasant Grove, UT
Check out our other products...
Wow! Amazing instant results!
This turns rough, dry skin into smooth and hydrated, wonderful feeling skin instantly! Wow!
I love the silver. I just wish this has a moisturizer with it. I use it under my moisturizer, but it would be simpler not to need to do that😊
Softer and better looking skin tones
I have been using the serum for a month now and I have noticed that my skin is softer and the fine lines have decreased around my eyes. My skin also looks and feels healthier.
Everything you could want and more!
As master esthetician at a med spa, I have used a lot of different products and this is one that I can 100% recommend!! I have used this after I get laser burns, wounds, irritation, pretty much anything and I kid you not it will be healed the next day or two. Also doesn't hurt that it's anti aging and hydrating! It's everything I could ever want in a product! I will keep using for sure!